EXTRACURRICULAR ACTIVITIES
After-School Co-Curricular Activities
Sports and Physical Development
ISOM offers training twice a week in soccer and basketball. Students who are enrolled in these activities represent the school in regional and state competitions, such as those promoted by S.E. and CECAFF.
In order to participate in these events, students must meet a set of requirements that include attendance to training sessions, high academic performance and good behavior on and off court.
Culture and Arts
Culture and Arts courses allow students to expand on their knowledge and interpretation of the world in a way that is harmonious both to their academic and social lives. Students may engage in these activities during the school year, and share their talents with the community through competitions, exhibitions and performances.
In addition to English and Spanish, ISOM students and teachers may learn a third language of their choice (at the moment we offer Japanese and French) by attending classes twice a week outside of the school's normal schedule.
Other programs taught in the afternoons include dance, choir, violin, robotics and chess.
FOREIGN LANGUAGE PROGRAM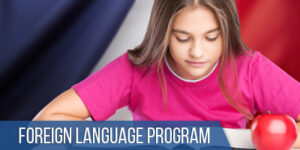 Our foreign language program offers ISOM students the possibility to learn a third language.
Our third language learners develop understanding as well as written and oral communication skills through a socio-linguistic communications approach.
Students not only learn the correct application of the language's grammatical nuances, but they are also exposed to the cultural aspects of a language and the people who speak it. This gives them a wider perspective of global cultures and propels them into becoming citizens of the world.
We offer French and Japanese courses twice a week in the afternoons for all students.
CHESS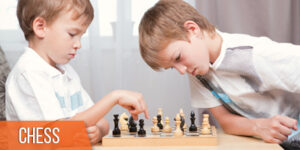 Chess is a game based on discipline, focus and strategy.
Students learn by playing and engaging in skills challenges that promote self-assessment and improvement through the development of logical thinking and dexterous response to a situation on the board.
They prepare for internal and external tournaments by competing each other, reaching high levels of achievement and, most of all, having fun.
ROBOTICS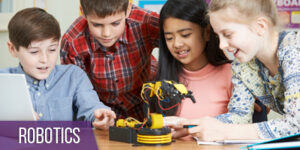 The robotics course seeks to enhance a child's abilities to learn, innovate, program and assemble pieces or fragments of a whole in order to create original purposeful equipment. Students are given a pedagogical robot into which they program different instructions, enabling it to perform a variety of tasks, from independent movement, color detection, dance or soccer simulations, to name a few.
We procure a friendly yet competitive learning environment in which creativity, design, logical thought processes and skills development are celebrated. Our learners range from lower elementary to JHS levels. The course content is tailored to their personal skills and language mastery as they go from theoretical knowledge to hands-on activities.
Students take on different roles within their teams, such as programmers, mechanics, organizers and leaders. They learn to work together to make their groups strong.
DANCE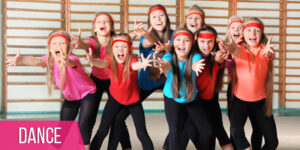 Dance class provides girls with an open and free space for physical expression.
We practice the basic techniques of different styles, including ballet, jazz, and contemporary dance. This allows us to develop the physical grace, flexibility and strength to increase our dancistic possibilities. Girls learn through a series of creative games and exercises that encourage personal confidence and develop healthy social relationships with classmates. They also participate in preparing and rehearsing choreographies for performances in different school events.
Girls work hard to explore, improve and increase their capabilities of movement. Through Dance class, they are trained in high physical demand, discipline, perseverance and passion that undoubtedly bring out the best in them.
CHOIR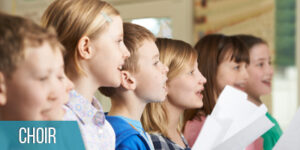 The ISOM Choir provides every student the opportunity to cultivate and appreciate music using their voice as an instrument, to develop an advanced ear training by singing in harmonies and to share their talents with the school community in a concert every semester. It is made up of students from 2nd to 9th grade who meet twice a week
VIOLIN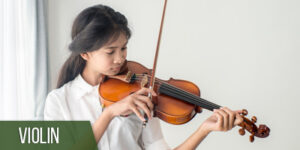 In the violin classes it is expected for students to develop motor and auditory musical skills using various methods of musical initiation. Coming to add all the skills and attitudes of students for a clear goal which is to sensitize their senses and perception of musical art. Focused for beginners, intermediate and advanced.